Vraz's Ljubica
Love story of Samobor Romeo and Juliette, Stanko Vraz and Julijana Cantilly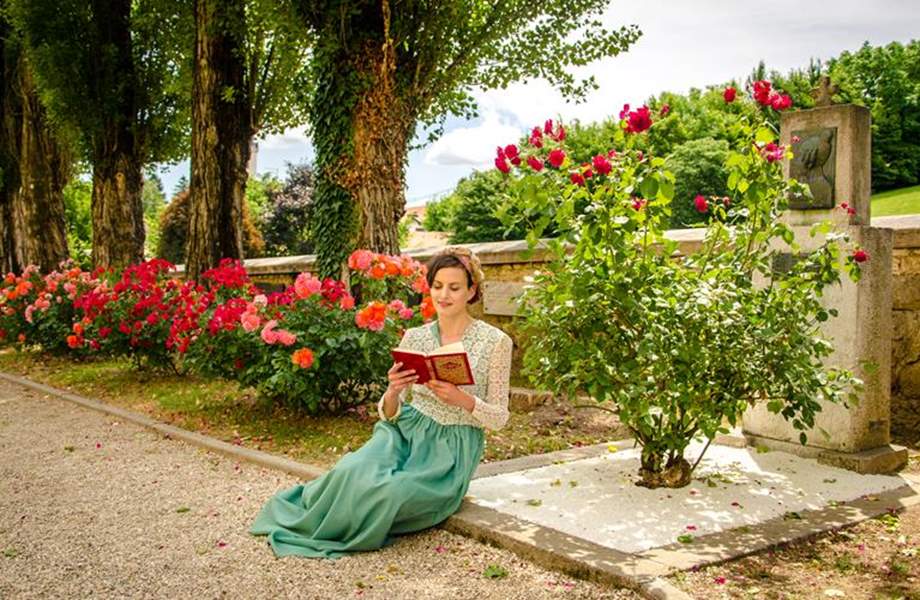 As the housemaid of her father Antun caused an enormous fire which destroyed half of Samobor in 1797, Julijana Cantilly ignited a spark of love in the young poet Stanko Vraz (Jakob Frass) during his visit to his friends - members of the national revival in 1833.
Lovely Julijana was celebrated in verse under the name "Ljubica", but in 1837 she became Mrs Engler because her father persuaded her to marry a rich merchant from Ljubljana. Thus, she remained the poet's love only in the collection of love poems "Đulabije", while in real life Julijana gave birth to a daughter and a son and died shortly after in 1842.
However, the memory of the tragic love still remains since the poet's love verses decorate her gravestone near the parish church. Her grave has become a gathering place for poets who, once a year, come to Samobor to recite their love poems.