Brisalo waterfall
Brisalo waterfall - an attractive twin of the Vranjak waterfall.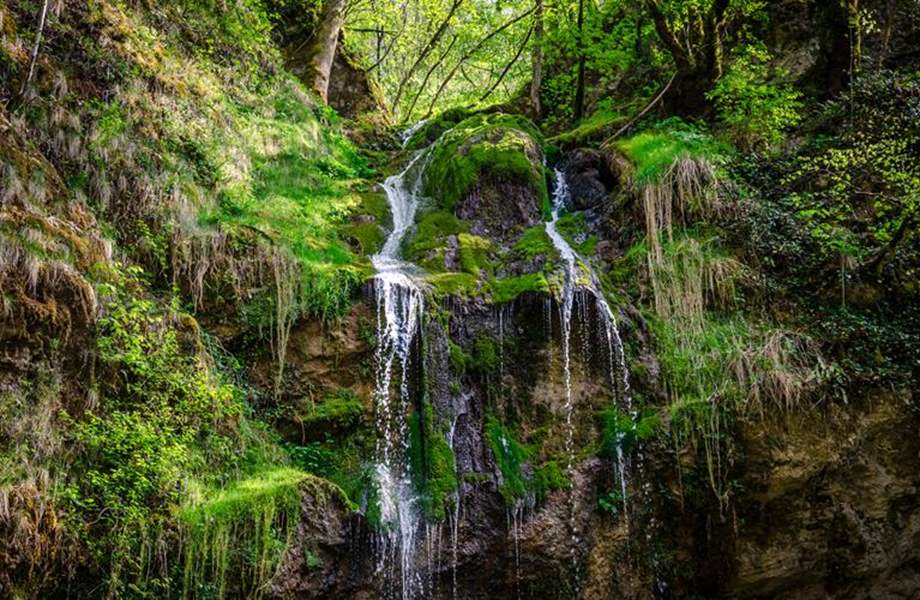 The canyon of the Slapnica stream is some 10 kilometres long and in its protected landscape hides a twin of the Vranjak waterfall – the Brisalo waterfall. Some would say, a more attractive twin because the stream feeding this waterfall is somewhat more abundant with water so in the foot of this 15-metre high waterfall a lovely little lake is created by the water which remains there.
The access leading to this waterfall is somewhat easier because the path leads upstream along the stream all the way to the waterfall, and above the waterfall is the path leading to the village of Pećno which, together with a few similar communities, makes a valuable ethnographic entity of the old Žumberak. Nearby you can also find Dragan's Mill, the only inhabited house in the Slapnica canyon.
Tufa rock down which clear water falls and the natural amphitheatre at the bottom, with wet stones coated in water algae, moss and ferns make an ideal retreat from the busy modern life providing real joy in the reconnection with nature near the Brisalo waterfall and in the Slapnica canyon.