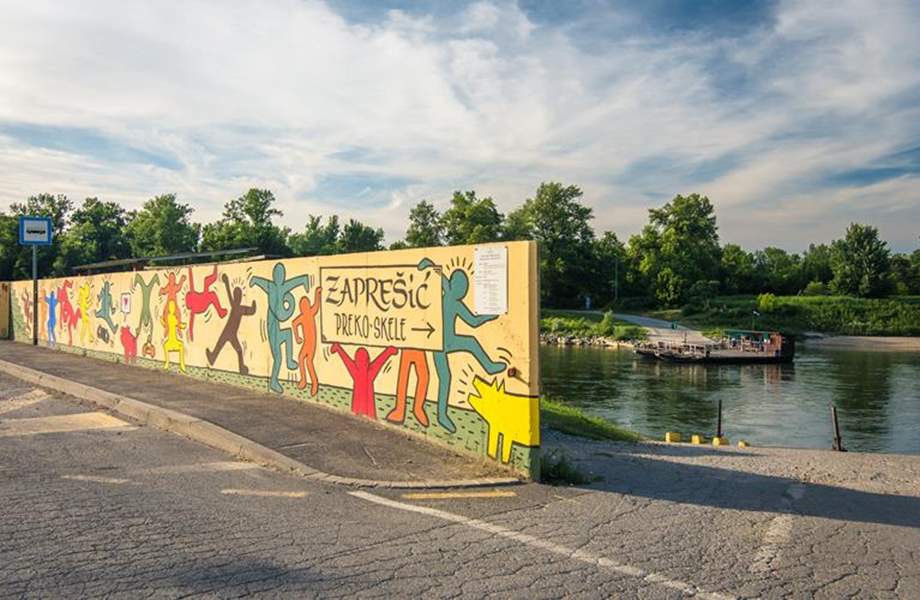 Some see it as the fastest way to get from Samobor to Zaprešić, making the journey 17 kilometres shorter, while for some it might seem like an ideal opportunity to spice up their trip by an unusual transfer over the river Sava – a ferryboat in Medsave, a beautiful reminder of the old, but more practical times. Besides, it is where the painters from Samobor and Zaprešić have been meeting for years in a June's event "Watercolours on the ferryboat".
While waiting for the bridge to be constructed or a hydropower plant to be erected, the ferryboat operator Ivan Vrančić is transferring hikers, cyclists and drivers from one bank to the other for a small amount of money and also offer a good advice and exchange of opinions on any current topic. The ferryboat is held by a tight steel rope while it gently slides to the other side, and you get to enjoy a unique traffic break, so unique you even forget to take a selfie.
The ferryboat operates from 6 a.m. to 6 p.m. on working days, from 7 a.m. to 6 p.m. on Sundays, in the summer even longer, and the only reason why it cannot operate could be a high water level of the river. All information regarding the ferryboat is available on the phone number of the operator on duty: +385 (0)91 35 999 28.