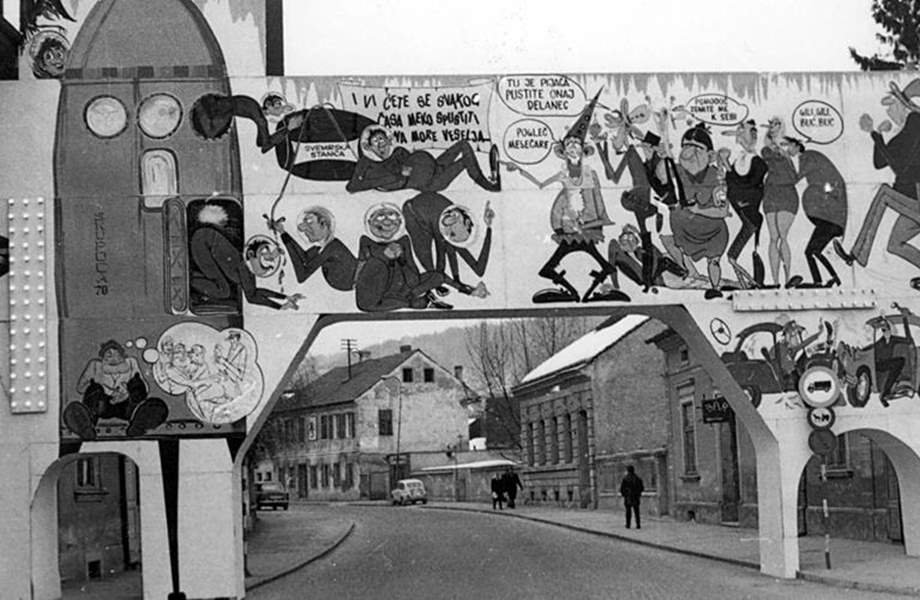 Officially, the organized Samobor's Carnival, the largest Carnival in this part of Croatia, first took place in 1827 based on the request for renting the town hall which would host a masked ball. It is probable that the ball had been organized before, but there are no written evidence. What is for sure is that the Carnival customs have been celebrated among people for centuries. All of them end on Ash Wednesday with lots of food, drinks and fun under masks.
The special atmosphere that Carnival has in Samobor was added thanks to Josip Kompare who in 1860 started to introduce political and social criticism and sharp satire into local folk customs. Carnival processions, allegorical wagons, provocative signs and illustrations were aimed to "sting" those who deserved it. It is no wonder Mr Kompare was often in the spotlight of government and political opponents, but the conflict peaked to the point of no return, was taken over by the people and the town of Samobor started organizing Carnivals like no other town before.
With time, the Carnival events started being accompanied by appropriate newspapers which are still printed today; "Sraka" started publishing in 1904 alongside with "Ričet", inspired by Kompare's anthology from the end of the 19th century.
The character of the Prince Carnival, who is presented as a live person with performances on stage and, in the end, is sacrificed as a culprit for all the evil that appeared, was introduce in 1906, and with time he has become accompanied by the Judge, the defending Attorney and the Magpie, a unique Carnival character, a distinguishing feature in Samobor's tradition, an outspoken bird with straightforward comments and Prince's spouse.
After the era of Josip Kompare, the Samobor's Carnival had to wait for its golden days until the situation after the Second World War settled and the event was restored in 1965 at the initiative of Franjo Ivanščak. In just a couple of years this event gained its former glow and started gathering more and more people to the centre of the town every year, first from Zagreb, and then entire Croatia and even from further away.
Today, Samobor's Carnival is equally successful as a modern tourist event which kept all important elements that make a Carnival special, but has added things interesting for modern visitors of all generations, with a special emphasis on the youngest. Every year the main topic of the Carnival is different, but the satirical feature is somewhat retained, and the main slogan in the background of all Carnival schemes has stayed the same –"Fools fool around every day and the clever ones only on Carnival".
Read more on www.fasnik.com.