Drinks and food tasting Vrh
A location that offers a fairy-tale view of the entire town of Samobor and Slovenia.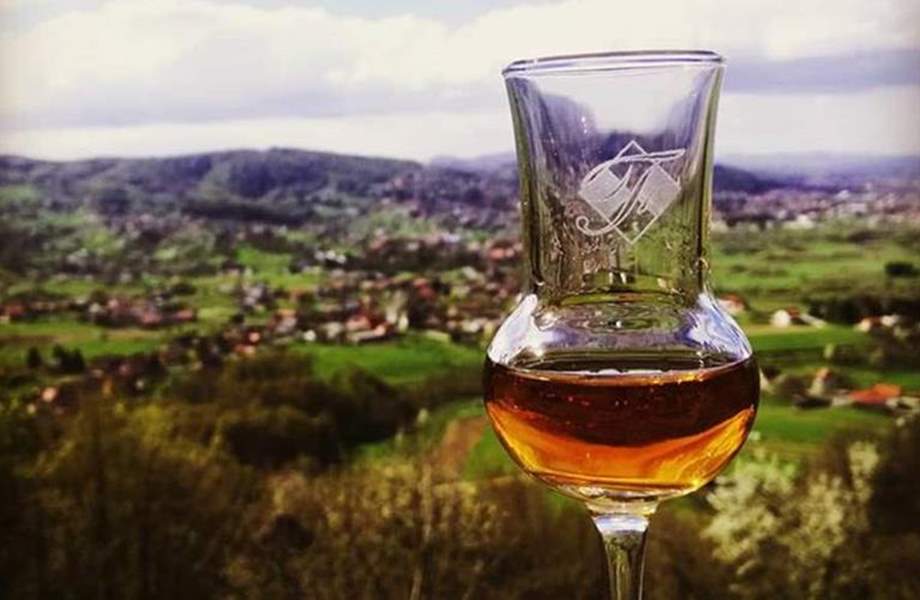 Wine-tasting Vrh is a family-run farm "Božidar Franceković", situated in Kladje, high above the town of Samobor, with a magnificent view of the entire area. You can taste brandy, gin and cocktails made by the family, then seasonal and various delicacies of the Samobor area, as well as many other things, but be sure to book in advance.
The stars of the offer are Williams pear, Tepka pear and Samobor's Golden which is entirely an original product, awarded on many occasions, and since 2010 it has a status of a souvenir of the town of Samobor. Here you can hear the stories of the traditional way of producing brandy, and the connection between the brandy production and the history of the town of Samobor told in the legends about Maria Teresa and the Cantilly family.