Grgos cave
One of the most famous natural sights in Samobor and one of the well-known tourist attraction.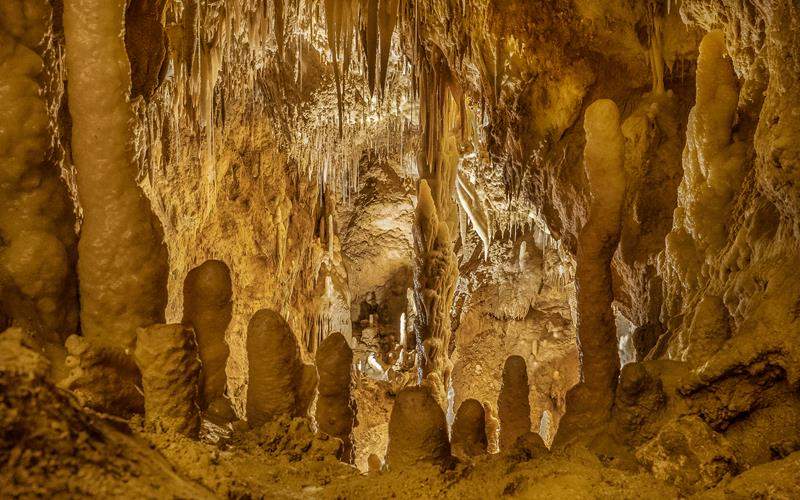 One of the most famous natural sights in Samobor is Grgos Cave, located on the entrance of the village of Otruševec and is one of the most well-known tourist attraction. It is one of the most beautiful small caves in north-western Croatia, and due to the abundance of flowstone, it is a protected geomorphological natural monument.
The cave was discovered by accident by Josip Grgos in 1973 when he was looking for the raw materials for extinguishing lime and stumbled upon this underground treasure – a 30 metres long, 19 metres deep cave with two galleries and the abundance of flowstone. Grgos, and later, his son, started arranging the cave to make it more accessible to a broader circle of visitors, and after the introduction of electricity, the cave boomed from a local attraction to one of the must-see spots when visiting Samobor.
In the meantime, in 2007 a new 130-metre long cave was discovered, with three new galleries, but at the moment there are paths and galleries for visitors in the length of only 46 metres. Also, a cave close to Goli Vrh was discovered recently, whose entrance was found during the works on the road towards Otruševec. Its dimensions are small but it is believed that in the future there might be some more spectacular surprises from the underground.
The stalagmites in the Grgos Cave show that the cave is relatively old, while thin stalactites from the ceiling show that it is still active in creating new forms. We simply have to wait for some ten thousand years, and where better to wait than in a local restaurant "Kod špilje" (At the cave) where you can also find a guide for the tour of the cave.