King Tomislav Square
The place where you can meet an acquaintance at any time of the day.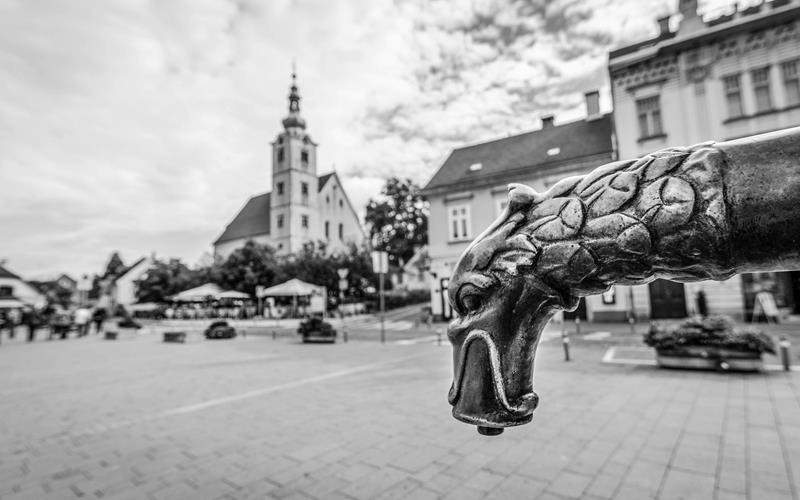 For centuries the main square has been the place where you can meet an acquaintance at any time of the day and it is the orientation spot for the locals and their guests. The locals used to call it simply the "square" or the "main square", and then the "Leopold Salvator Square" in the honour of the Austrian archduke. Marking one thousandth anniversary of the Croatian kingdom, the square got its current name in 1925.
The area used to be a derelict space full of holes and weed, and after a number of greater fires and floods at the end of the 18th century and the beginning of the 19th century, thanks to the mayor Ljudevit Šmidhen, it started to acquire present distinguishable shape.
All the buildings on the square; the first hotel which used to be at number 3, the city hall, the Samobor savings bank at number 8, the house of Julijana Cantilly at number 13, the pharmacy at number 11, the apartment of A.G. Matoš at number 14 etc. were built in the late Baroque, Classicist or Bauhaus style and are listed heritage buildings.
Its present look was created in 2002 by the architects Vanja Ilić, Ivana Ergić, Zorislav Petrić and Vesna Milutin, and it is perfect for enjoying and sitting on the terraces with a coffee, cream cakes and open views.
One more interesting thing – the Samobor Main Square is a rare main square not flown over by pigeons. Just a sparrow here and there.