Livadić Coffee House
A coffee house with a long-standing tradition and an obligatory spot for trying cream cakes.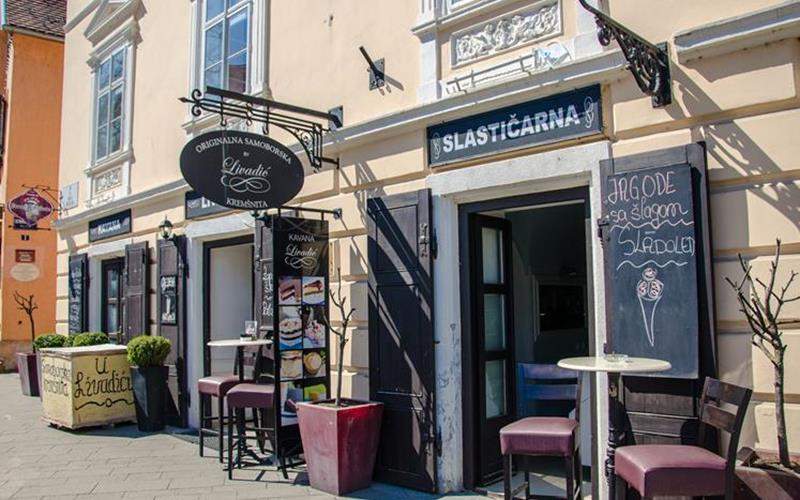 Monday - Sunday: 7 am - 11 pm
The long-standing tradition of a coffee house located in the centre of the town is a must when visiting Samobor. Even today, it has the air of the basic idea created following the model of Viennese coffee houses, but with the local treatment. The atmosphere is warmer, more spontaneous, and instead of the Sacher cake, the first in the offer will surely be Samobor's cream cake. The Samobor cream cake is a confectionery specialty of the Livadić coffee house, and also a distinguished symbol of Samobor made following the old recipe, different from the others. In summer days, the Livadić coffee house opens its terrace, for you to enjoy their treats, overlooking the main square but in a hidden interior terrace surrounded by flowers where you can have small, friendly conversations.
Monday - Sunday: 7 am - 11 pm