Žumberak – Samoborsko gorje Nature Park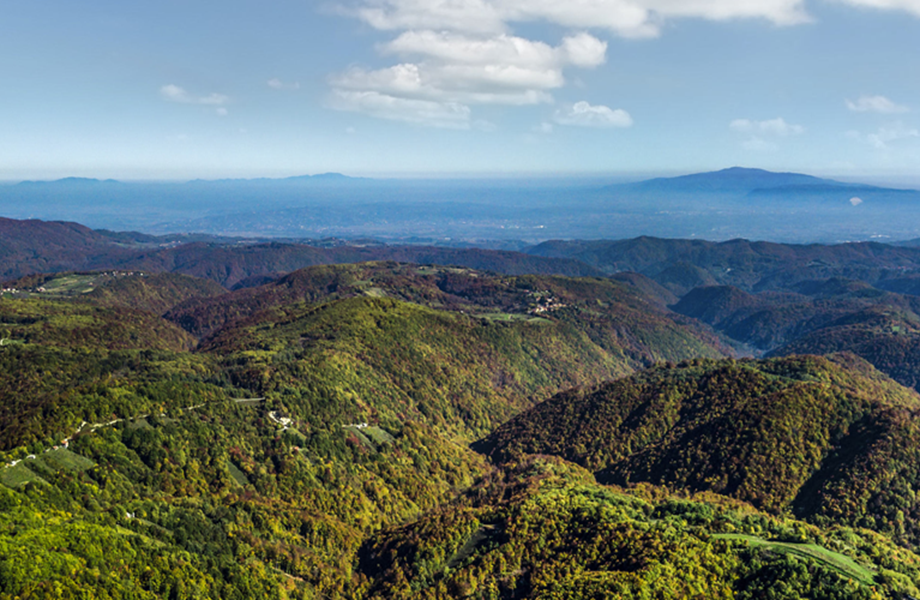 Some half an hour by car from the town centre you can find the town's lungs, ecologically preserved, biologically diverse, historically rich area of the Žumberak – Samoborsko gorje Nature Park. The area covers 333 square kilometres, and it became protected in 1999. Since then, it welcomes nature lovers and reveals to the broader public the fantastic wealth and features of its landscape, flora and fauna, as well as geological, archaeological and cultural values.
This specific landscape is a beautiful mixture of the Dinaric Alps, the Alps, and the Pannonian plain, where old villages and hamlets interweave with cultivated fields, meadows, pastures, and forests. Natural and cultural splendours and values of this area offer visitors exciting walking routes, mountain trails, the discoveries of ancient archaeological sites, the introduction with the protected and endangered plant species, delight in clear streams and hidden waterfalls, as well as the climbs to the highest peak in the area, Japetić, or the medieval old town of Okić.
In the Žumberak - Samoborsko gorje Nature Park you can find out all about the ancient Celtic coins found in the area, walk through the Trail of Princes in the Budinjak Eco Centre or see old graves – burial mounds from the late Iron Age. There is a possibility to join the workshop "Millenniums of Culinary Art" and cook following ancient, medieval and pre-historic recipes, join traditional kermesse festivities like the ones celebrating Saint John in July on the highest peak in Žumberak, Sveta Gera. Also, you can take the educational trail Okićnica or walk the paths of the Illyrian writer Dragojla Jarnević, who was the first woman to "conquer" Okić from the southern, steeper side, barefoot. Her ascent to Okić in 1843 is considered the first Croatian alpine endeavour ever!
The management of the Nature Park is in the hands of the public institution which has its eco centres in Slani Dol and Budinjak, alongside the ranger stations in Grdanjci and Sošice. The best starting point for the green adventure in the Žumberak – Samoborsko gorje Nature Park would be the Visitors' Centre in Budinjak which organizes weekend standbys.
For more information visit www.park-zumberak.hr.