Tepec viewpoint
Above Saint George's Chapel is a 14-meter-high viewpoint - Anindol Pyramid.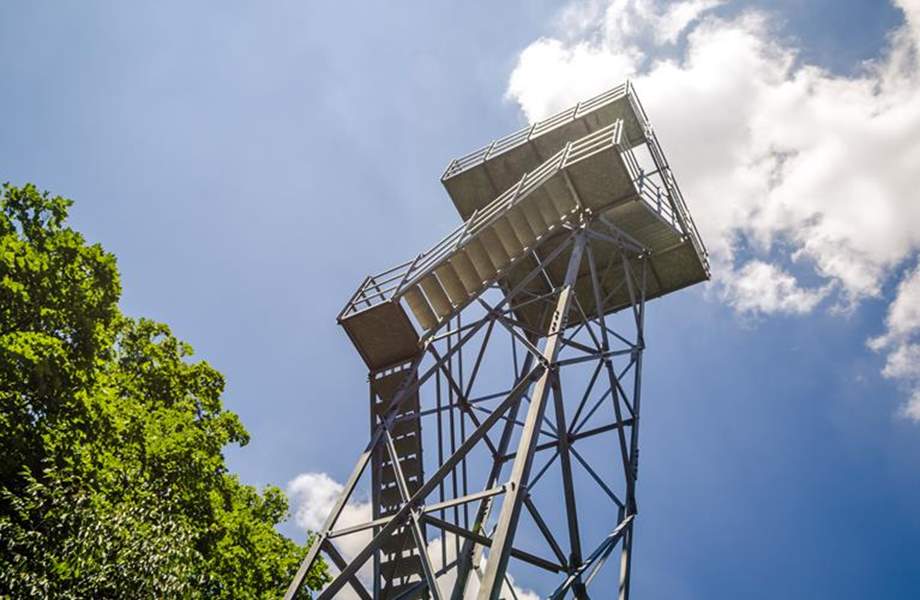 Above Saint George's Chapel, at 368 meters above sea level is the Anindol Pyramid, a 14-meter-high viewpoint, renovated by the Society of Engineers and Technicians of the Town of Samobor, providing one of the best views of Samobor. It is a self-luminous viewpoint equipped with meteorological apparatus which was positioned on the place of the former wooden pyramid looked after by the Society for the Embellishment of Samobor and the Croatian Mountaineering Society Japetić in the 19th and early 20th centuries.
To get to the top you need to show a certain level of bravery because the structure swings, and the largest number of people enjoying the views of Samobor, Zagreb, Medvednica and Samobor hills is limited to 15.