Rural homestead Kuzmanović Slavagora
It nourishes the traditional heritage of the Samobor area.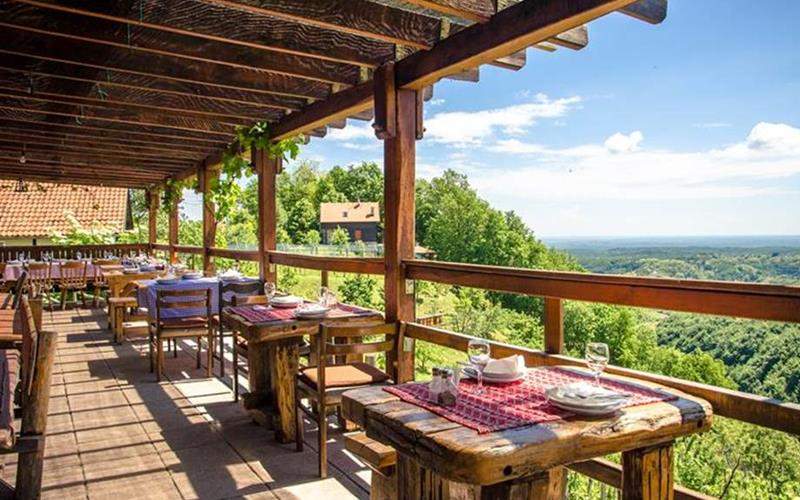 In the heart of the Samobor area, not far away from Zagreb, four kilometres from Samobor, you can find Slavagora, and on its location, which offers a phenomenal view of the hilly surroundings, the Old Town Okić, Zagreb and the surroundings, there is a family farm and restaurant Kuzmanović – Slavagora.
However, first, you have to decide whether to take a walk on the forest paths and enjoy untouched nature, get to the Old Town Okić, the Konščica stream, source, the village of Cerje and the church of Saint Leonard from the 18th century or simply enjoy the homestead. Because it also offers a lot – the houses have been refurbished following the traditional architecture of the area, and furniture and numerous objects that decorate the farm are authentic proof of what life was like for the people in the area.
The tradition also includes what is on the table; wines, brandies, and juices from their production, and excellent home-made food: štrukli, cottage cheese and cream, home-made soup, sauces with mushrooms, turkey and duck with mlinci, and many other home-made specialities. Besides for hikers, mountaineers, and visitors, the farm Kuzmanović Slavagora is open for the possibilities of booking through the week, for celebrations, birthdays, bachelor/hen parties, etc.