Vranjak waterfall
Numerous legends in the area include fairies, and one of them is inspired by this waterfall.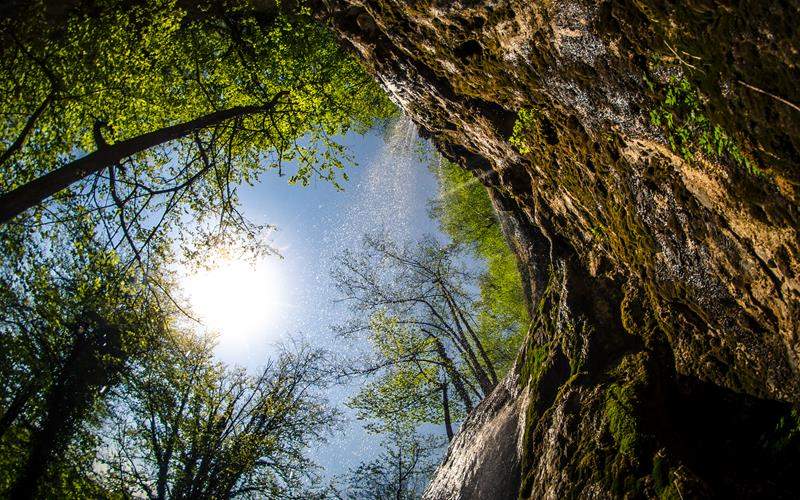 Numerous legends in the area include fairies, so when reaching the waterfall (Vranjački slap) it is absolutely clear where the inspiration came from because in the winter the waterfall resembles crystal white hair of a mountain fairy. This 15-metre high waterfall is located in the canyon of the Slapica stream which got its name after several waterfalls and cascades down which the water flows through a narrow and deep valley 10 kilometres long.
The waterfall is fed with water from a smaller stream Vranjak so in summer it often dries up, while in other seasons, and especially after rain, it is captivating with its beauty, embellished with tufa, a "live" rock because it is still being made. Under the waterfall there is the entrance to a small Vranjak Cave.
In order to enjoy the waterfall some effort needs to be made because there is a gravel road leading to Vranjački slap through the canyon and the forest, ending under a high vertical rock. Still, every minute of the journey is precious because it goes through preserved nature towards the waterfall not seen by many.